Product number: HSM1
The bench mounted apparatus has an aluminium profiled base on levelling feet. Two reaction piers can be moved along the length of the base to create differing test spans for the beam. On each pier the vertical load is displayed digitally on the front. The height of each reaction pier is adjustable and displayed digitally also.
A single steel beam and two load hangers are supplied together with two analogue dial gauges for measuring beam deflections and slopes. The dial gauges are mounted on movable stands for accurate position along the beam length. A set of calibrated weights and hangers are supplied along with the necessary tools to adjust the equipment.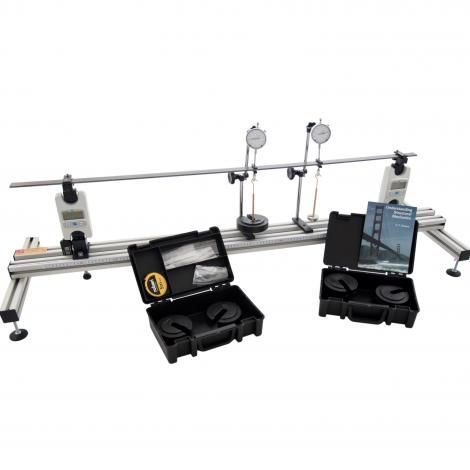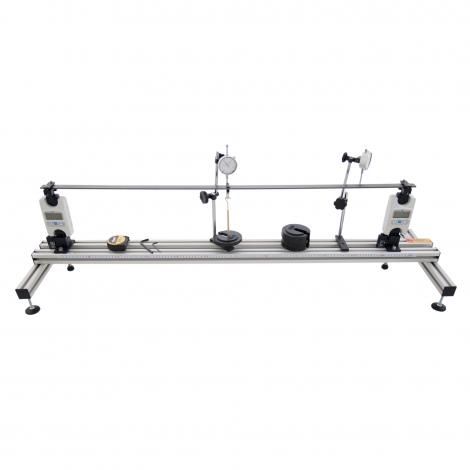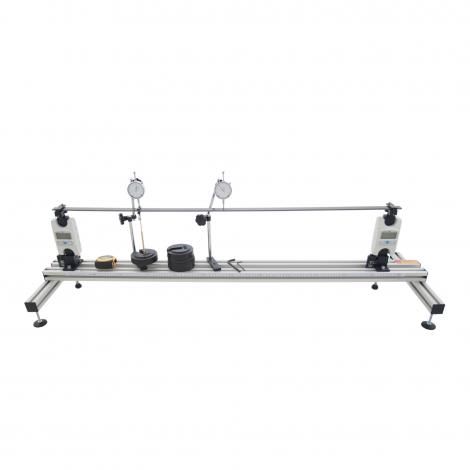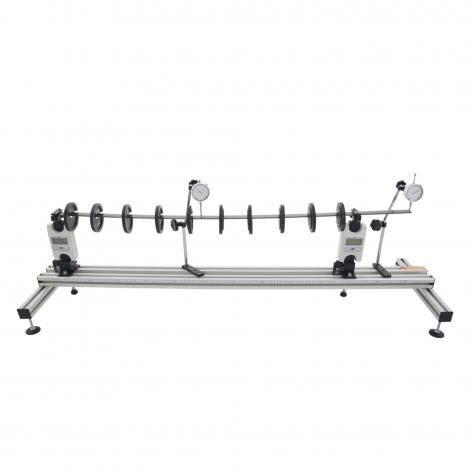 Specifications and resources
Beam span: Up to 1000mm
Digital Reaction Piers: ± 50N, 0.1N resolution
9mm Height adjustment of Reaction piers
Beam: 1200(L) x 25(W) x 5(H) mm, steel
2 x Dial Gauge: 25mm measuring range, 0.01mm resolution
Base frame approximately 1400mm in length
0.5N hangers x 2
Hanger clamp for point loading beam x 2 off.
Weight set