Product number: HST45
Spring steel specimen struts are supported between two precision chucks; one in the top and one within the screwjack loading mechanism. Attached to the end of the struts are blocks with equi-spaced 'V' grooves in the end face. A variety of end conditions can be created by either clamping the blocks directly into the chucks, or installing knife-edge blocks into the chucks. End conditions include pinned/pinned, fixed/pinned or fixed/fixed.

The struts are compressed using the loading mechanism supplied. As the strut starts to deform, the amount of deflection is recorded using a dial gauge. The dial gauge can be moved up and down the strut length so that the deflection can be seen at various points. Both the load cell output and dial gauge output must be fed directly into the HDA200 Interface (sold separately).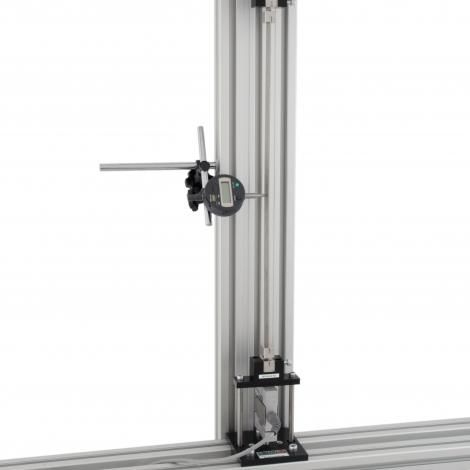 Specifications and resources
Strut lengths: 350, 400, 450, 500mm
Strut section: 25(W) x 1.70(H) mm
Loading Mechanism: 0...500N
Digital Dial Gauge: 12.7mm travel; 0.01mm resolution