Product number: 803
The 803 is a complete package, in kit form, containing all the individual components needed to assemble and operate the unit 802 Commercial Refrigeration Training Unit.

This kit of parts, supported by a detailed Instruction manual, will help the student to develop and practice the skills and techniques necessary to enable a successful commercial installation.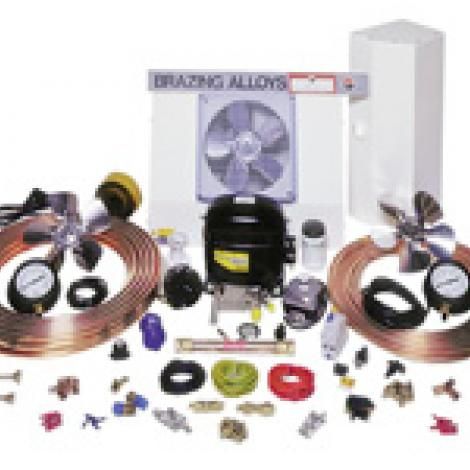 Specifications and resources
Air cooled condensing unit.
Suction and Discharge Service Valves.
Gauge Manifold Connection points.
Built in Motor Protector.
Forced air, blow through type evaporator, with 15-watt fan motor.
Detachable Insulated hood with variable heat load: 60, 100, 120, 160 or 200 watts.
Dial Thermometer
Internally equalised Thermostatic Expansion Valve.
Liquid Line Filter Drier.
Heat Exchanger.
High Pressure Switch.
Low Pressure Switch.
High Pressure gauge.
Compound gauge.